Carl Vanderheyden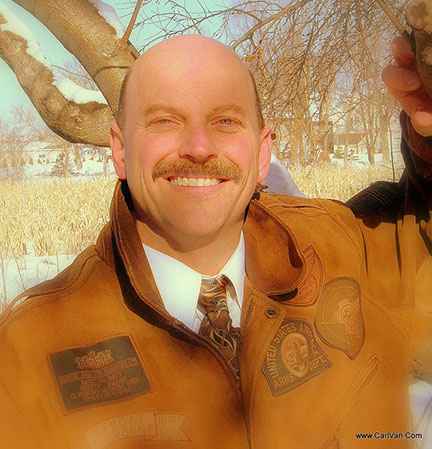 Born in 1958 in Green Bay, Wisconsin and still residing there, Carl spent his formative years ripping things apart to find out "what made them tick." Some of these things made it back to their original form, but most were sacrificed "for the cause" and Carl's been designing, building and ripping things apart ever since.
In 2004 Carl bought a welder and was astounded by the simplicity and permanency of joining steel and his life was about to change. Carl was introduced to local steel artist and legend Miles Amorelli where he was tutored in the fine art of "becoming an artist." This new found talent was something neither Carl (nor apparently anyone else) knew existed even though Carl had been "creating" his whole life. Carl went back to the Technical College he graduated from decades earlier to refine the art of manipulating cold, hard steel.
Carl uses mostly recycled steel and other "found objects" to create spectacular lifelike animals, eagles, angels, and a variety of creations from his mind.
Work by Carl Vanderheyden
Share this