George Shipperley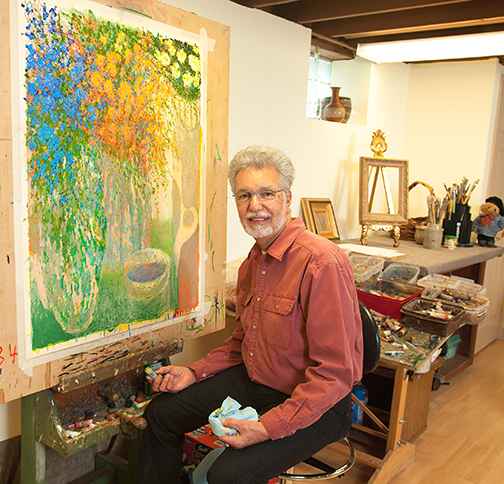 Several years ago I came upon a statement by a famous artist that reminded me so much about myself.
"I foresee it and yet I hardly ever carry it out as I foresee it. It transforms itself by the actual paint. I don't in fact know very often what the paint will do, and it does many things which are much better than I could make it do." -Francis Bacon, 1963
His words struck me, for so often I experienced the same transformation as I worked through a painting. Rarely do they end up as perceived, because a painting will dictate it's own direction if we allow it to happen.
This is my 13th season with Edgewood Orchard Galleries that I am very proud to be a part of. But along with that comes a challenge and responsibility to consistently present new works of equal quality or better, and that has always been my goal.
My wife Lois and I would like to express our gratitude to so many of you who have purchased my work over these 13 years and I hope you enjoy this new group of works as much as I loved painting them.