Lori Roderick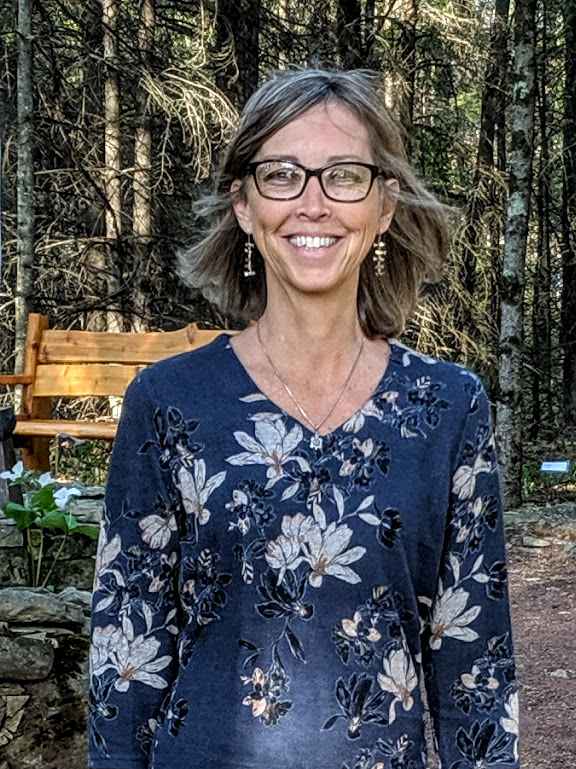 I started out drawing, painting and reading lots of novels in college. A friend recommended a pottery class and as soon as I got my hands in clay I was hooked. I kept reading too and graduated with English and art majors. A few years later I decided I needed to learn more about making pots and went to the University of Iowa for graduate school.
Fast forward through the intervening 30 years of life — making art when I can, raising a family, working and volunteering in the arts. I now find myself with more time to create and a great gallery like Edgewood Orchard introducing me and my work to wonderful and generous collectors.
I make vessels and sculptures by hand building each piece with coils of terracotta clay. I paddle, carve or otherwise leave marks that hint at how they were created and react in interesting ways with the layers of glazes I paint on. Pieces are fired in my studio kiln multiple times and have a variety of final treatments like wax or gold leaf. Often when I begin a piece, I only have the most general idea of what the final outcome will be. Building coil by coil gives me plenty of time to make decisions as I go.
I still love to read and spend spare time hiking, knitting, and traveling with family and friends. Any of my more solitary moments can be inspiration for a series of work. Sculptures that resemble stacked rocks I saw along trails in the woods, pots that recall Midwestern landscapes I live and vacation in, and most recently vessels that were created to celebrate 100 years of women's' right to vote in America (each inspired by a famous suffragist).
The best part of making art is sending it out into the world to make other people happy.