Barbara Rand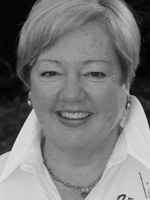 Barbara Rand responded to an inner voice after 25+ years of corporate life. Inspired to create, she is filling her need through the art of jewelry design, creation and fabrication using primarily silver, gemstones, pearls and leather.
I so enjoy using these multiple components to create pieces covering a broad range of price points.

I like to think of my jewelry as not dominating but embracing the wearer. I want my pieces to be an experience of wearing an expression of themselves. I get excited about commissioned pieces. They are a chance to interpret what I learn from listening and observing. After 14 years of design experience I have earned a reputation for being very good at that!

Tapping into my creativity is a way for me to use my intuition in working through problems, gaining new perspectives, and creating harmony and balance in my life. I love texture, color, form and style… and I love to play with all of them in the creation of things new and different.
To date, I have created at least 2500 distinct pieces and am overwhelmed with the energy to get the creative chaos from my head to my hands. I see elements coming together and then have to make it happen!
Enjoy my work as much as I do.