Dale Olsen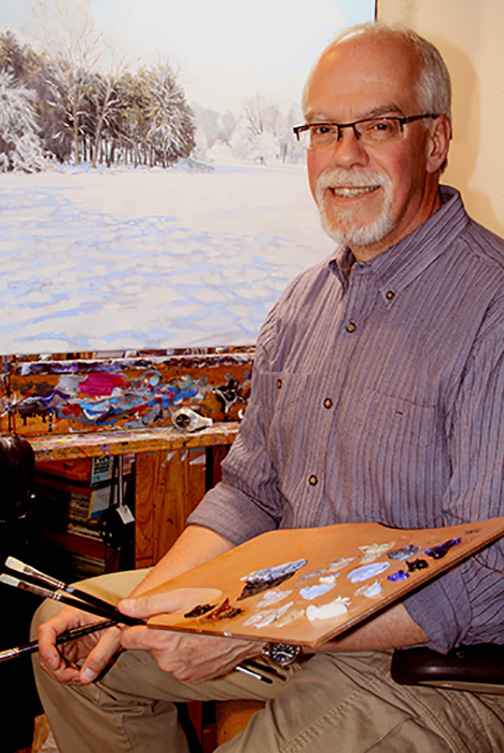 I got my start in the art world, at the age of 4, by using a red crayon on the black and white wallpaper in my home. My parents, while not exactly appreciative, fostered and encouraged the talent they sensed in me. I have switched to more appropriate surfaces for my work.
I am intrigued by edges, where water meets land, where snow meets the treeline, where shadows meet sunlight. I seek to give the viewer a sense of peace and a sense of majesty, sometimes in a broad landscape or in the petal of a flower. As an architect, I have been able to bring scale, proportion and draftmanship to my work as an artist.
My landscapes have been included in the inaugrural exhibition of Oil Painters of America and been awarded an honorable mention for landscape by the Artist's Magazine. Landscape, floral and automotive works have received awards in local competitions.
I addition to painting, I offer professional services in color consultation, murals, faux finishing and stained glass design.