Michael Vincent Michaud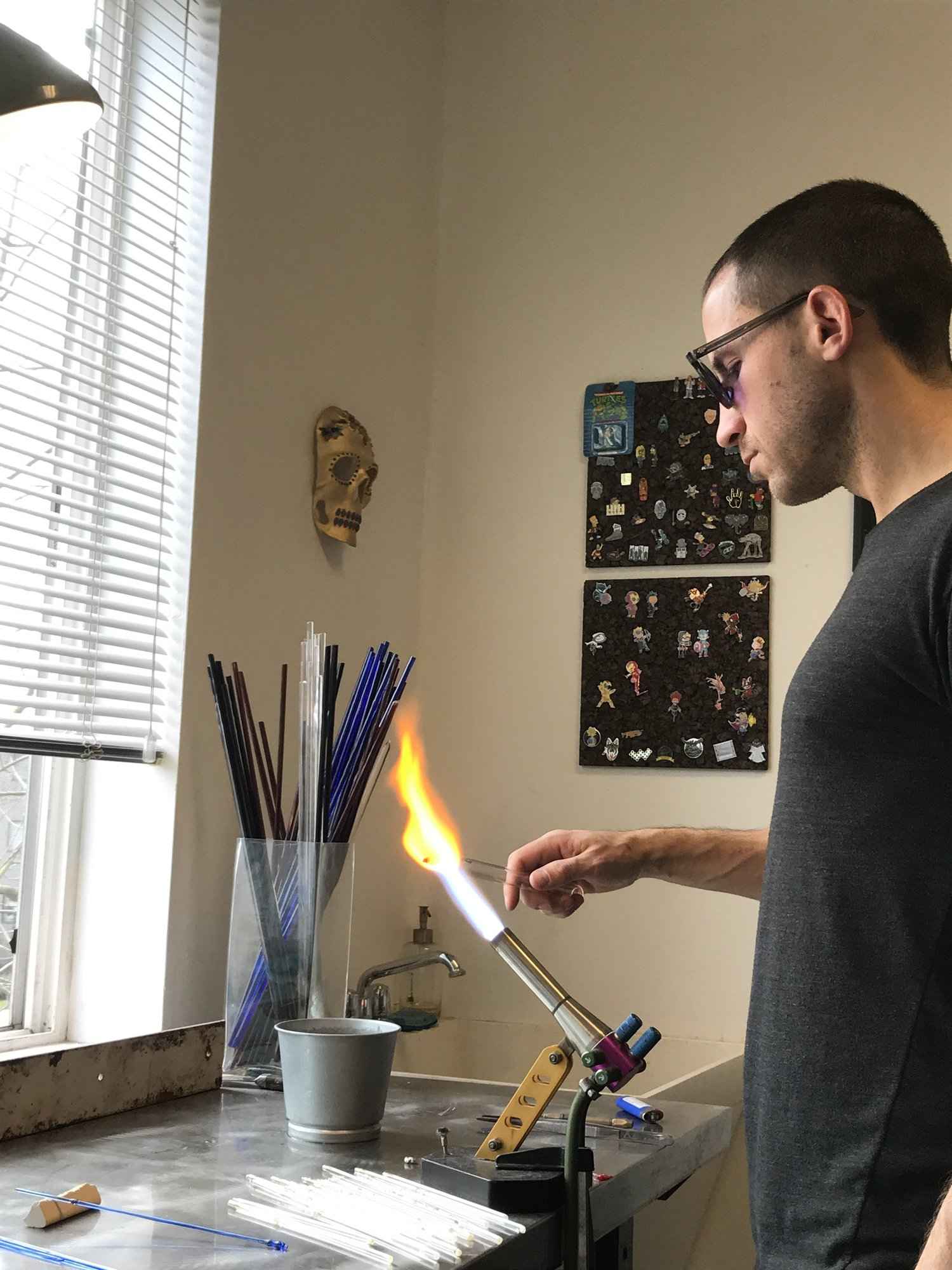 Michael Vincent Michaud experienced first- hand the art of creating handmade jewelry and metal objects as a young man. Surrounded by the skilled craftsmen at his father's studio he envisioned combining the master craftsmanship of his father with his own true love of "art glass."
Michael pursued his passion studying at the prestigious UrbanGlass and Corning Glass Centers, working with some of America's finest glass artists.
He began his career collaborating with his father by creating glass elements for jewelry collections licensed by The Metropolitan Museum of Art in New York, The National Gallery of Art in Washington DC and The Victoria and Albert Museum in London.
In 2011, Michael and his brother Shane Michaud, who manages the business, launched Michael Vincent Michaud with the Spring 2011 collection of exceptional cast metal and luminous hand-cast glass designs.