Mary Mendla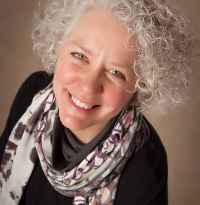 My experience of the mystery, power and beauty of the wild places that I have been immersed in throughout my life feeds my desire to create. My paintings hint at scenes that are not quite tangible, drifting between the real and imagined. Images that slip away just as the mind begins to grasp hold of their meaning, like memories of a dream.
I feel a deep soul connection to the lakes, rivers and woodlands of the Great Lakes Region. Summers in the North Woods of Wisconsin, backpacking along the Lake Superior North Shore, and white-water canoeing in the spring runoff of melting ice and snow on the Northern Michigan Peninsula have formed my sense of wonder at the beauty and power of nature. Painting gives me a vehicle to share my experience of this landscape, and abstraction allows me to express the mystery I sense in these wild places.
My paintings are developed intuitively through multiple layers with imagery that is revealed, then partially hidden, and finally transformed to imbue deeper meaning than representational depiction can express. I work with oil paint and cold wax medium over underpaintings done in acrylic and ink. Loose pigment, soft pastel and oil sticks add depth and texture. Brushes are rarely used. Brayers, squeegees, palette knives and handmade brushes provide possibilities for mark making that enhance the abstraction of my images.