Linda Koenig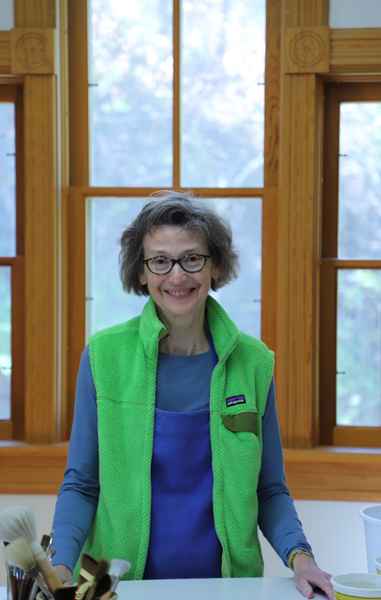 Be outside. Embrace solitude. See with fresh eyes. Write. These are tools of my studio practice, actions that come before and in conjunction with the application of paint, habits that inform the work. Alongside my sketchbooks are dictionaries, both old and new, and an assortment of journals for thoughts, lists, random words that intrigue me. Often the title of a painting comes first, then the concept, with brushes and paint last.
The core of the work? Beauty, order, harmony.
Linda Koenig received her Bachelor of Arts and Master of Fine Arts in Painting from the University of Wisconsin-Madison. She lives in the hills of rural southwestern Wisconsin. In addition to her studio practice, she is the Director of Westwing Studios, a unique program which brings together professional artists and people who live at Badger Prairie Health Care Center in Dane County, WI. When she is not working, Linda can be found stacking firewood, baking bread and hiking on the shores of Lake Superior.