Brett Cleveland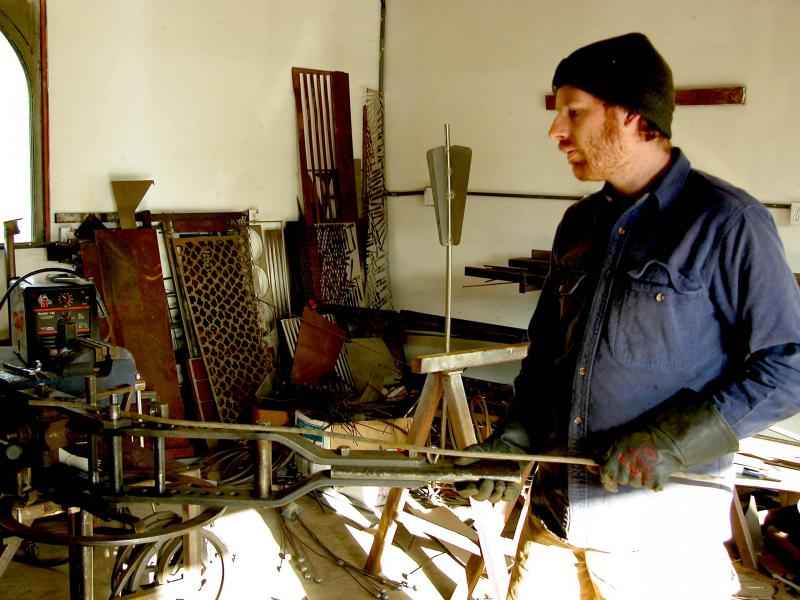 Brett Cleveland is a welder and designer working in metal sculpture in Bellingham, Washington. He has been working in metal for over fifteen years with a background in the architectural trades.
His products range from simple garden stakes to large scale custom sculptures, gates, and railings. Brett utilizes several different methods to create his products from designing in AutoCad to forging over the anvil. Every step is meticulously planned out and executed with an exquisite quality that cannot be matched.
Currently, Brett is focused on using more recycled components in his work, including mixed steel, stainless steel, and reclaimed old growth.