Barry Carlsen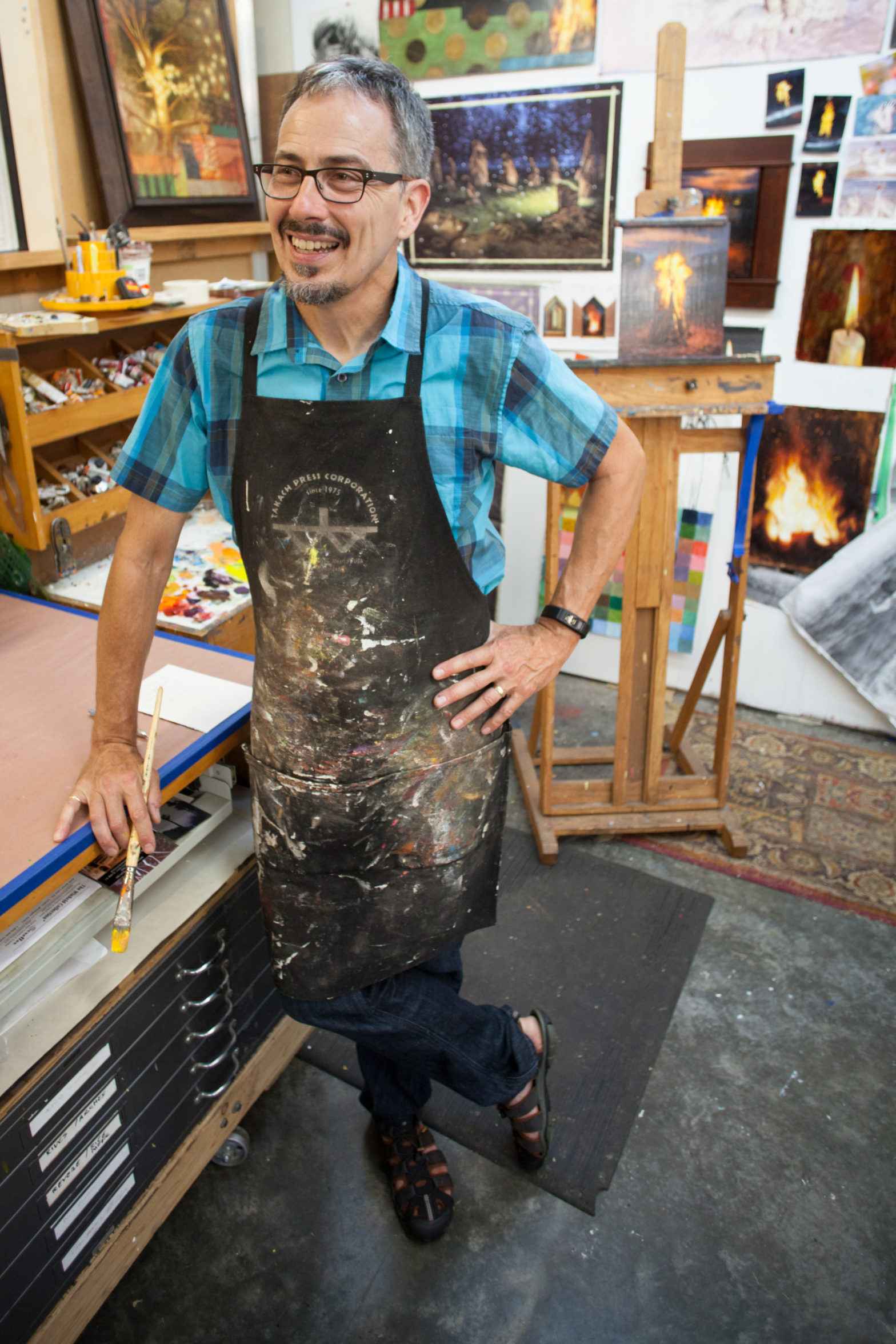 Barry Roal Carlsen was born in Omaha, Nebraska. He received a BFA from the University of Nebraska– Omaha and MFA from the University of Wisconsin–Madison. Carlsen divides his time between his studio and teaching at Madison College. He taught lithography at the University of Wisconsin from 2015-2018 and on four other occasions since 1990. He has held workshops and lectures at other Universities and Art Centers in Wisconsin and beyond.
Carlsen curated Big Ten(t) University of Wisconsin Alumni Artist Showcase, a 60 artist show presented in Chicago, New York and Madison in 2016 and UW Alumni Art fair at ArtHelix Gallery, NY in 2017. He co-founded the Vox Populi Print Collective in 2017, which has created national and international exhibitions for its members in New York, Los Angeles, Washington DC, Aspen, Dallas, Basel, Berlin and cities in Wisconsin.
Carlsen's work has been exhibited nationally and in Europe. Public collections include the Chazen Art Museum, the Madison Museum of Contemporary Art, Meriter Hospital, Rayovac Corporation, Sentry Insurance, Progressive Corporation, Wisconsin DNR and the Wisconsin Governor's Mansion.
He is currently represented by the Abel Contemporary, Real Tinsel and Edgewood Orchard Galleries in Wisconsin, ArtHelix Gallery in New York and Gallery Athene in Drammen, Norway.
Artist Statement:
I'm currently involved in two bodies of work. The first is a continuing series of paintings that focus on landscape, memory and sense of place. Landscape and experience has a way of shaping people. The sense of place is powerful; it can express feelings of belonging, separation, distance, and loss. Landscape as an avatar.
I'm increasingly involved in creating a body of work that focuses more directly on personal relationships and the human conditioning. This series of predominately print-based works involve a wider set of graphic motifs and rely heavily on the assets that printmaking provides.