Ginnie Cappaert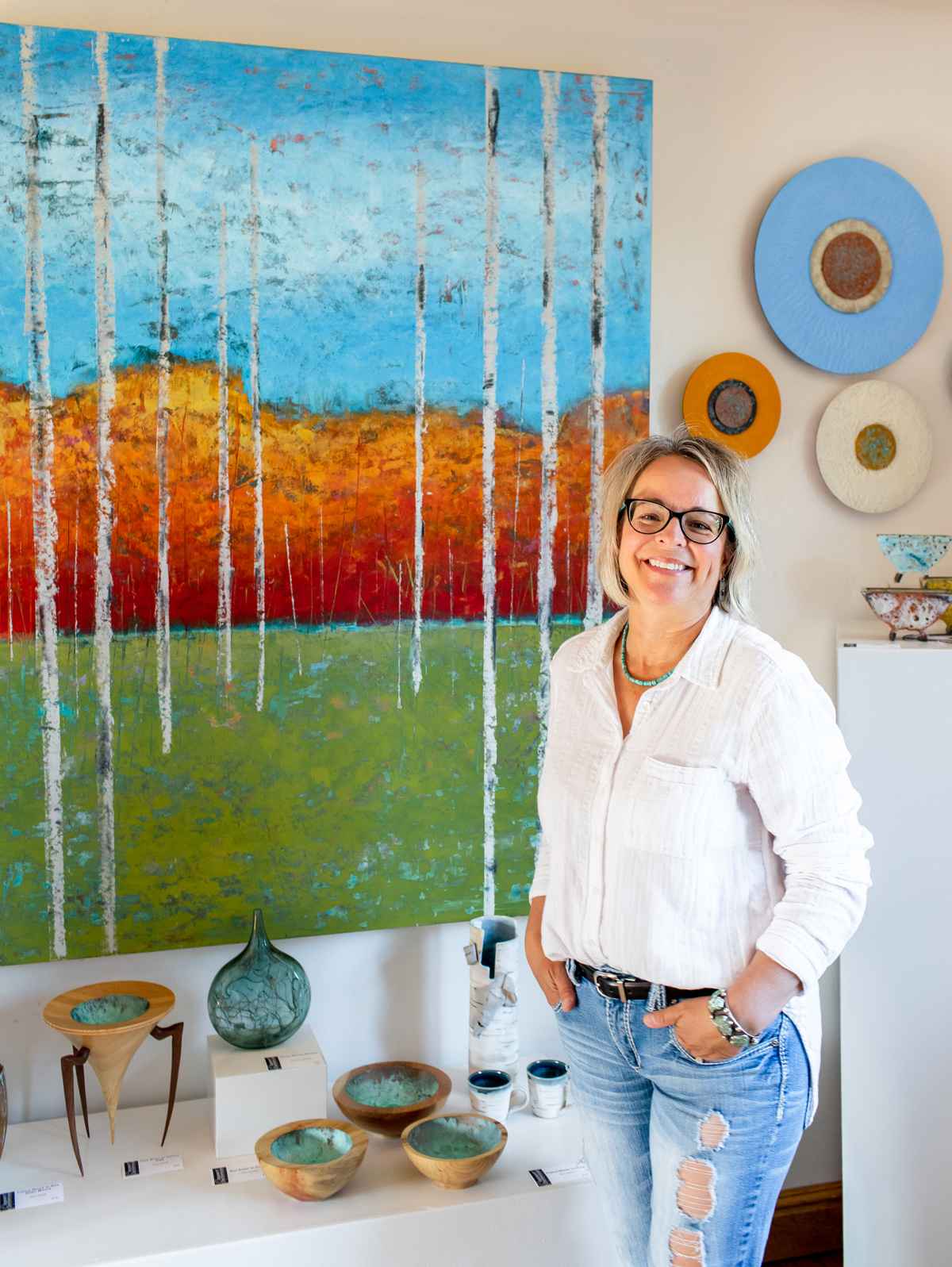 Though Ginnie's art is based on landscape as a subject, she is primarily interested in color, texture and abstracted forms. It is the landscape imagery and its deep space that she explores in her work by building up thin layers of oil paints then scraping and dissolving areas to create a final peaceful, subtle mix of texture and natural colors.
The peacefulness, the power and the beauty of the landscape has always intrigued her. She continues to express those qualities of the 'pristine' and 'unspoiled' landscape which is being threatened and is quickly vanishing. It is not a specific time or place, but an overall serene feeling of nature that she is trying to create.
Ginnie's dedication to her art continues to inspire other artists and also builds upon her collector base. When she isn't painting (which is almost every day) you can find her hiking, biking, horse back riding and enjoying the outdoors. She is inspired by the beautiful landscape surrounding her as well as her travels to the South West and Europe.