Deanna Clayton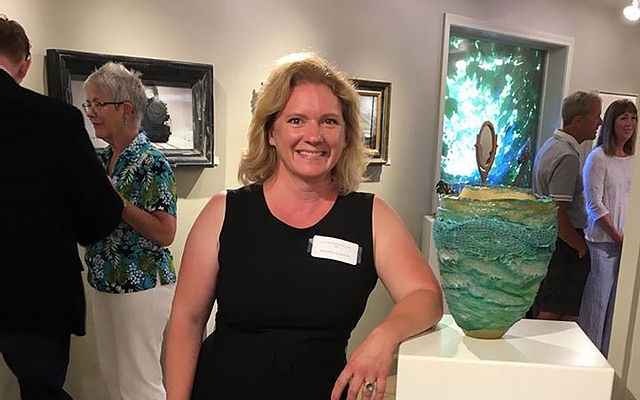 I love the versatility and freshness of glass as an artistic medium. The potential for expression in contemporary glass is limitless.
- Deanna Clayton
D.C. Studios LLC represents 25 years of glass making. The owner/operator Deanna Clayton creates glass sculpture in vessel form as well as figurative works. She specializes in the glass casting technique called pate de verre. She has taught classes in her techniques at places such as Corning Glass in New York, The Cleveland Institute of Art, DMG Glass Project in St Petersburg, Florida.
​
D.C. Studios LLC is dedicated to creating unique and exciting works in glass that embrace the technique of pate de verre. The technique is a very approachable way for others to experience the joy of working with glass as a medium for expression. D.C. Studios LLC is designed to educate others in this ancient and rewarding process.
​
Deanna Clayton was introduced to glass right out of high school while earning her Associates in Fine Arts degree in Bucks County, Pennsylvania. Deanna wanted to continue her education in glass. Research showed the glass program, taught by Henry Halem, at Kent State University to have produced some of the most successful glass artists working at the time. After two years at Kent State University she moved to Champaign-Urbana, IL to attend the University of Illinois and finished her Bachelors Degree. While still attending the University she started her glass studio. She worked in central Illinois for ten years and then discovered beautiful Door County, Wisconsin which is where she lives and works currently. Today Deanna's work can be seen in public and private collections around the world.