Michael Michaud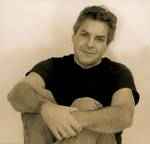 Michael Michaud Design, captures the beauty and exquisite detail of nature in metals, pearls and stones.
The designs are easily recognizable and are featured in the finest museums, craft galleries and specialty retailers in the world. Many of the collections are commissioned by leading museums such as The Victoria & Albert Museum, The Art Institute of Chicago, the Museum of Fine Arts Boston, The National Gallery of Art and George Washington's Mount Vernon. Recent projects include collections for the September 11 Memorial & Museum, and the French government honoring World War 1 veterans.
Artist Michael Michaud studied at the Rochester Institute of Technology's prestigious school for American craftsmen, graduating in 1980. While there he studied under the esteemed designers Hans Christenson and Gary Griffin mastering many of he techniques he uses today. In 1991, fortunate enough to be living in the Connecticut countryside and working near New York City's flower district, Michael's love of nature began to combine with his love of jewelry.
Today's collection is a combination of Michael's exceptional knowledge of jewelry making and his love of nature. He has perfected the technique of creating models from natural elements and, after models are made, manipulating these "copies of nature" into beautiful jewelry. Using bronze, sterling silver or gold and natural stones and pearls, Michael's designs have become well known for their remarkable craftsmanship and beauty.
Michael was born in Cleveland, Ohio and raised in Westport, Connecticut. He currently resides in Fairfield, CT. He is proud that his wife and three children are all involved in the business.