Judi Ekholm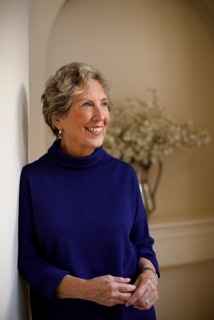 Wanderlust is the word which best describes Judi Ekholm's new series of paintings for 2020.
Included in this exhibit are oils inspired by a recent trip to Spain, a group of small abstracts inspired by coastal areas of Door County, and a series of wild meadows from across America. Ekholm's paintings can best be described as contemporary impressionism.
"My oil and acrylic paintings for this exhibit are inspired from specific natural areas of the land. I do travel the countryside and back roads of Door County and beyond looking for those areas of the world that I can react to emotionally. Beyond this initial experience I go to my inner place to dream and project my dreams upon my canvas. The colors and the joyful combination of colors are the most important emotional elements for my paintings."
"I dream my painting and I paint my dream." -Vincent Van Gogh
Ekholm resided in Door County, Wisconsin for thirty years and presently lives near Naples, Florida with her husband, Reed Saunders, and her sidekick Havanese, Molly.